Above:  Rendering of new building to be built in the south east portion of the property near Comox Avenue.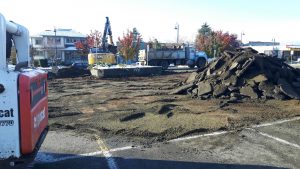 Above:  We broke ground on the new building, November 6 after a snow storm!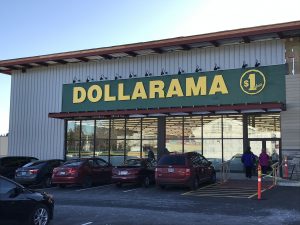 Above:  Dollarama – now open.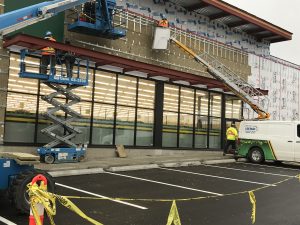 Above:  December 1, 2017 – early morning Dollarama sign installation – 1 day until opening!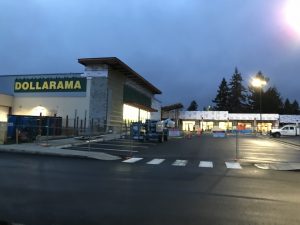 Above & below:  November 30, 2017, new parking area and convenient new entrances to all stores – 2 days until opening!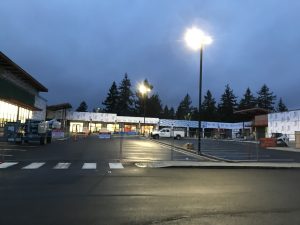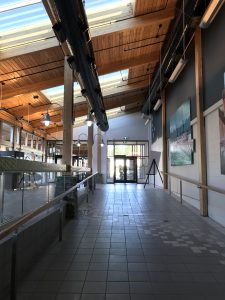 Above and Below:  All entrance are open for easy access throughout the shopping centre.